The Artist Trust 2014 Benefit Art Auction will take place on Saturday, February 22, 2014, at the Fischer Pavilion in the Seattle Center. This gala event will include a champagne reception, silent auction, delicious dinner, live auction with Laura Michalek, and entertainment by Mandy Greer, Jessika Kenney and Eyvind Kang.
A catalog of all of the donated art is available online, and I'm delight to be included in the auction for a third year with a print of my award-winning image Girl at the Abastos Market, Oaxaca.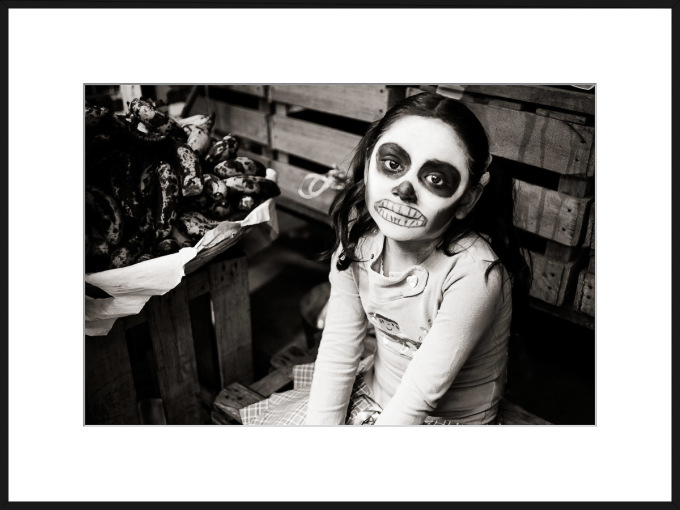 Girl at the Abastos Market, Oaxaca – Limited Edition, 24 by 18 inches, matted and framed.
Artist Trust is a not-for-profit organization dedicated to supporting artists in Washington State. They provide opportunities artists working in all disciplines with funding in the form of grants and awards. They also offer career training to launch and sustain successful careers through a variety of professional development programs, seminars, workshops and other events. Their website and Seattle office are a wonderful source of information for artists, including opportunities for residencies and calls for art, as well as resources on healthcare, legal issues and other programs for artist. The Artist Trust Community Report details their annual expenses and income and indicates that nearly one-quarter of their budget of over $1 million is from their annual art auction.
I first became involved with Artist Trust in 2008 when I was selected for their EDGE Professional Development Program. This intensive program not only helped me learn necessary skills for the business side of art, but it also resulted in wonderful friendships and collaborations with my cohorts in the program. It's easy to understand why Artist Trust is one of my favorite organization to support.
Update: February 24, 2014
The 2014 Artist Trust Benefit Auction last Saturday raised over $380,000, with proceeds going to support Artist Trust grants, career training and resources for artists throughout Washington State. Well done!