My heartfelt thanks go out to Brooks Jensen and Maureen Gallagher for featuring my documentary project The New Promised Land in LensWork #117, Mar-Apr 2015. It's a tremendous honor to have my work in this esteemed international bimonthly publication which showcases the best in contemporary creative photography.
The print edition, with its high-quality duotone printing, contains a portfolio of twenty images from my project documenting Los Israelitas, a Christian group, living deep in the Amazon rain forest, with beliefs and practices that harken back to biblical times. LensWork #117 will be in the mail to subscribers soon, or may be purchased as a single copy directly from the LensWork online store. This print issue also contains portfolios of work from Huntington Witherill, Mitch Dobrowner and Lydia Goetze, as well as editor's comments and an essay by Guy Tal.
LensWork is also offered in an Extended Tablet Edition as a downloadable PDF for iPad or Adobe Reader. It contains fifteen additional images from my project, including photos of Los Israelitas going about their daily life on weekdays. The extended edition is available by subscription or as a single issue purchase. More content from this project, including additional images and an audio interview, will be available in soon at LensWork Online.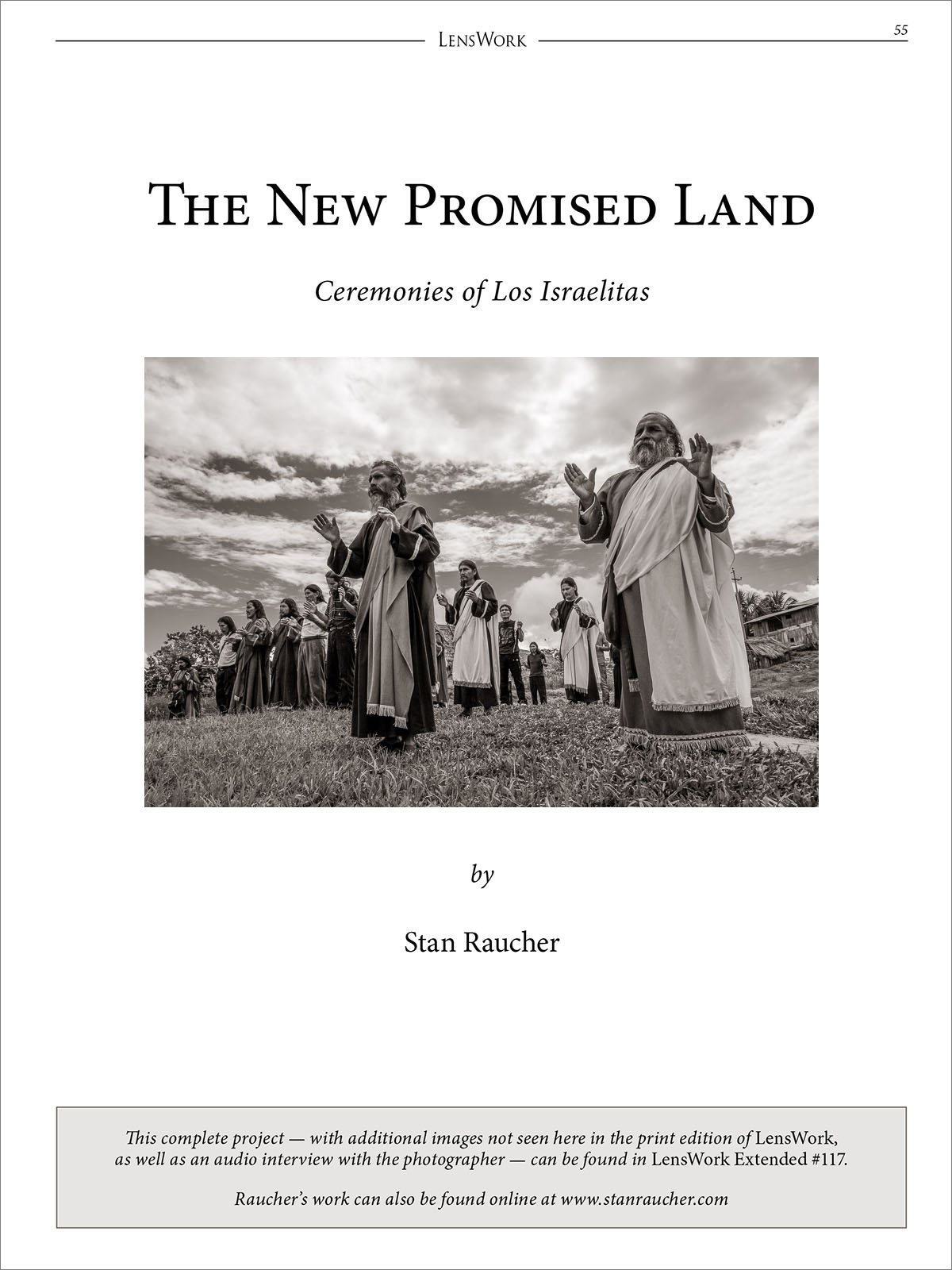 My work was previously highlighted in LensWork #97, Nov-Dec 2011, with an interview by Brooks Jensen entitled Introduction to Street Photography and a portfolio of twenty photographs from my series Return to New York.