I'm thrilled that my Daylight monograph Metro: Scenes from an Urban Stage has received extensive press coverage and accolades since its release in May 2016. It was named as one the best photography books of Summer 2016 by American Photo Magazine.
In the past two months, Metro has also been featured in articles in The Daily Mail UK, ABC NEWS, PDN Online, American Photo Magazine, Business Insider, Amateur Photographer, F-Stop Magazine Book Review, L'Oeil de la Photographie, The Plaid Zebra, Lionel Tracks, Flavorwire, and Fubiz.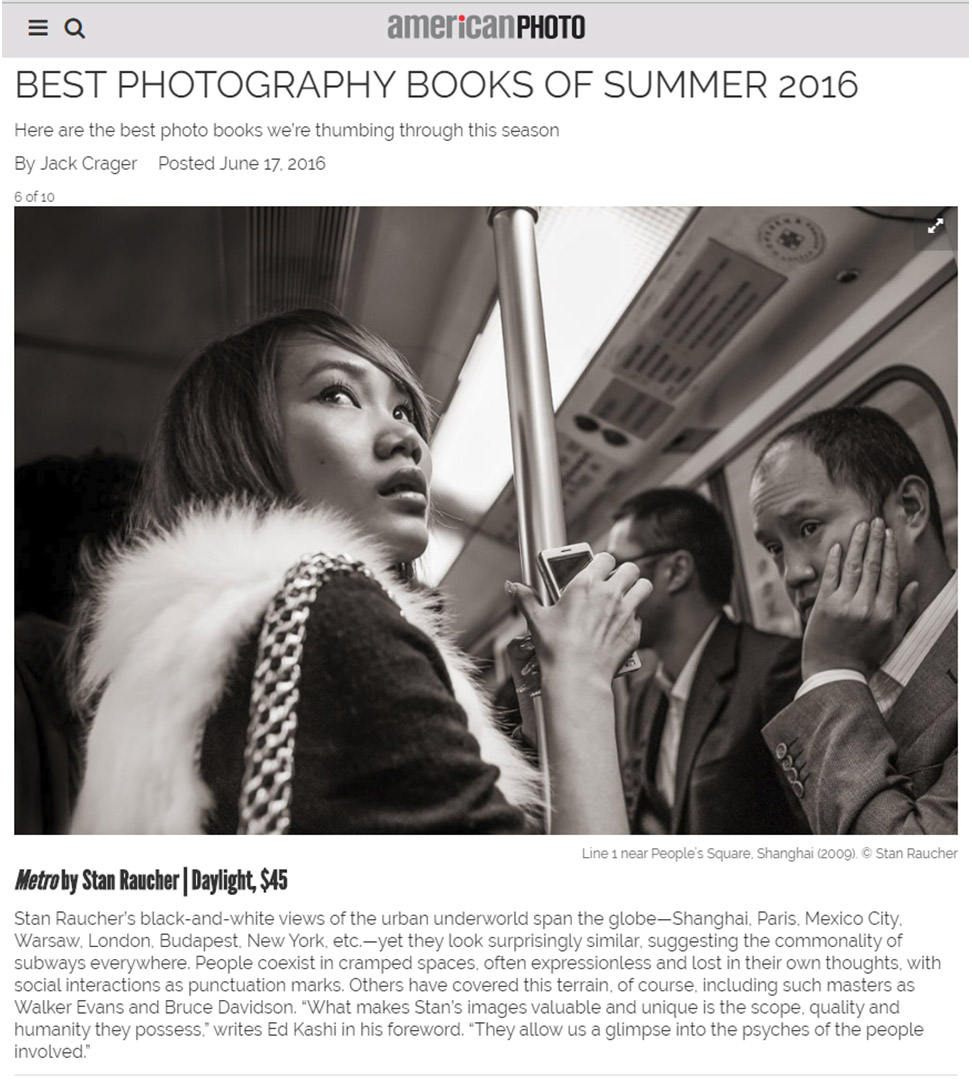 ---
To purchase a signed copy of
Metro: Scenes from an Urban Stage
directly from me for $45 with free shipping in the USA, please click the
Buy Now
 button below to be taken to a secure page where you can order with PayPal or Credit/Debit cards. You may also indicate on the order page if you would like a personal greeting above my signature. For shipping outside of the USA, please
contact me
before placing an order. Thank you!
---
"This book is part of a great legacy of photographic work that has been produced about subway passengers … This is something to see, to ponder, and to cherish."
— Ed Kashi from his Foreword
"Raucher's focus is not the dramatic actions that usually capture our consciousness and newspaper headlines. He's not a subway Weegee. He's drawn towards moments internal and intimate, quiet and quotidian, interactions startling only in how universally commonplace – how human – they are, in how the very publicness of riding a subway can give way to moments of intimacy at all."
— Marlaine Glicksman from her Essay