I'm honored that my series Holy Week in Guatemala was awarded Honorable Mention in the SDN Fine Art of Documentary Competition. This project documents the moving traditions of Holy Week that were brought from Spain to Guatemala in the 17th century. These photos were taken in and around Antigua, Guatemala, in 2015 and 2016. This series was featured in Slate and F-Stop Magazine. It was also a Photolucida Critical Mass 2015 Finalist and a Px3 Competition 2015 Bronze Award Winner. Ten prints from this series are on display in the Blue Sky Gallery Pacific Northwest Viewing Drawers in Portland, OR, through March 2017.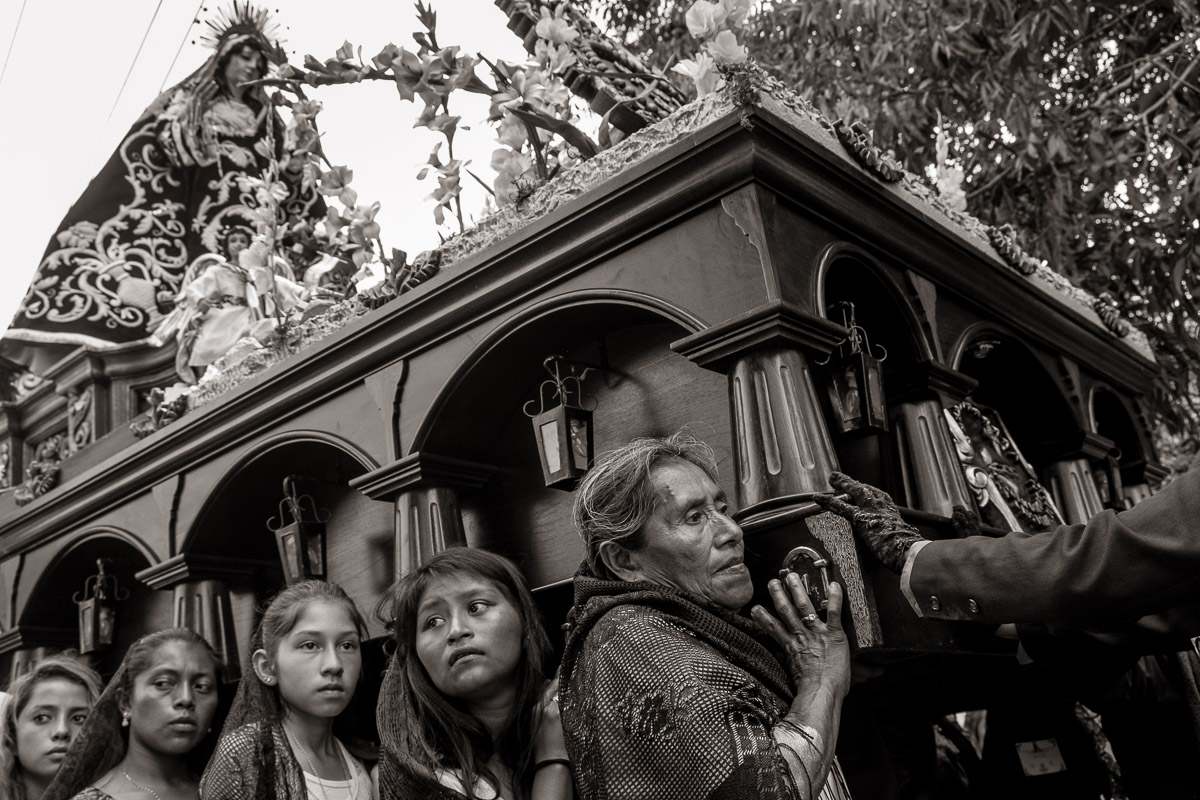 Bearing the Burden
The Social Documentary Network is a website for people who believe that documentary photography is crucial for educating people on a variety of topics, and it has numerous compelling online exhibits submitted by photographers from around the world. Jurors for the competition were: Barbara Ayotte: Senior Director of Strategic Communications, Management Sciences for Health; Jeff Campagna: Associate Photo Editor, Smithsonian Magazine; Alicia Colen: Howard Greenberg Gallery, NY; Chelsea Matiash: Deputy Multimedia Editor, TIME; Andrea Meislin: Director, Andrea Meislin Gallery, NY; Kurt Mutchler: Senior Photo Editor for Science, National Geographic magazine; Molly Roberts: Chief Photography Editor at Smithsonian Magazine; Glenn Ruga: Founder and Director, Social Documentary Network and Executive Editor of ZEKE magazine.
Isadora Kosofsky was the winner of the competition, and three other honorable mentions were Annika Haas, Keith Harmon Snow, and David Verberckt. Eleven additional finalists include Dario De Dominicis, Ian Flanders, Pierpaolo Mittica, Gabriel Romero, Ryogo Shioda, Karen Sparacio, Carol Allen Storey, MaryLou Uttermohlen, Jan Zychlinski, Alex Scott, Ilana Panich-Linsman. Congratulations to everyone for their wonderful documentary work.