I'm looking forward to visiting Italy for the Trieste Photo Days. This international festival of urban photography is in its fourth year and includes exhibitions of Italian and foreign artists, workshops, screenings, presenting books, meetings and events related to road photography, architectural photography and artistic photography linked to the urban sphere. The official program is now posted.
I was honored to be named best photographer for the Urban & Human Empathy Exhibition with my Avoid Naples! project. I will be giving a talk at 7:00PM on October 28, where Stefano Ambroset and Roberto Srelz will present the photographic book "URBAN unveils the city and his secrets – Vol. 03" , which contains a selection of the best photos of the URBAN 2017 photographic competition and the Urban & Human Empathy photographic project, the first photographic project launched by the Exhibit Around platform, focused on the human presence immersed in the urban context. Other speakers at the festival include Maurizio Galimberti, Monika Bulaj, Denis Curti, Giorgio Galimberti, Roberto Polillo, Fulvio Bortolozzo, Graziano Perotti, Tadashi Onishi, and Christine Miess.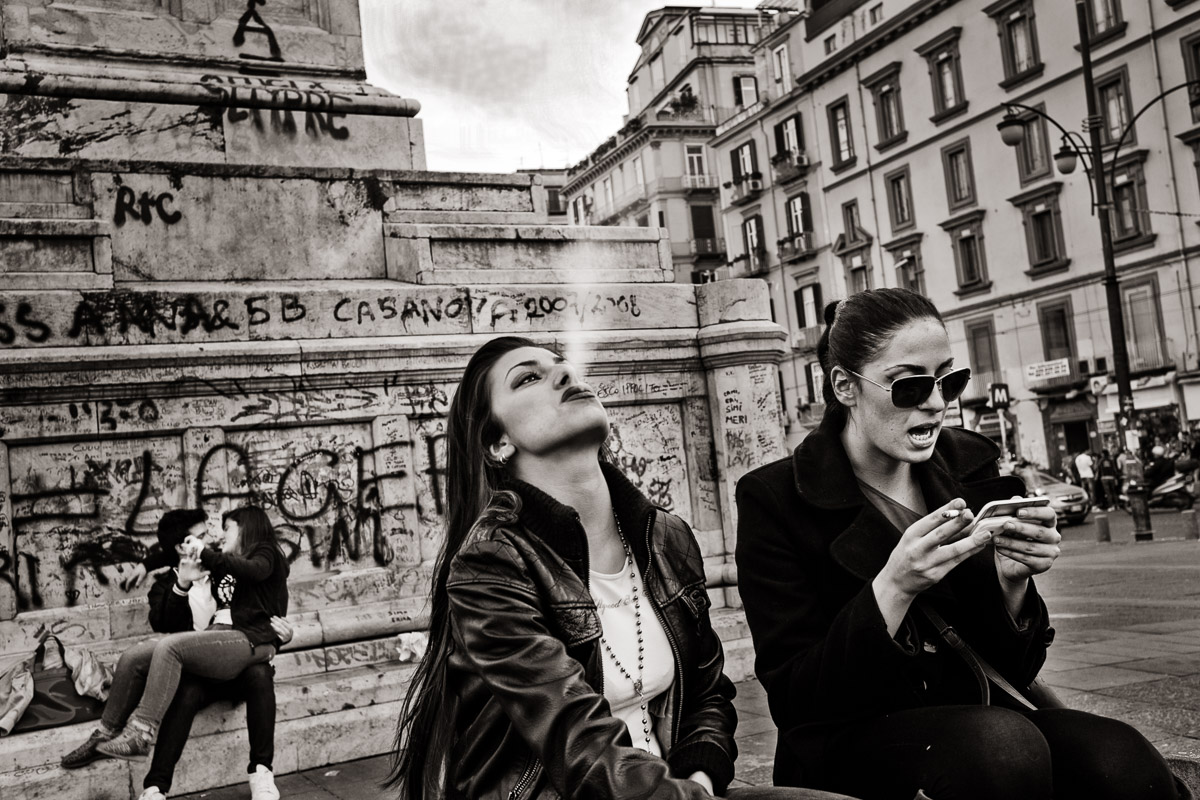 Dante Monument, Naples
The Urban & Human Empathy exhibition will be on display at the FVG Airport from October 12 through November 30, 2017.
Thanks to everyone who helped to organize Trieste Photo Days.