Thanks to MonoVisions for featuring my Metro project and Blue Sky Exhibition in their 21 January 2017 issue.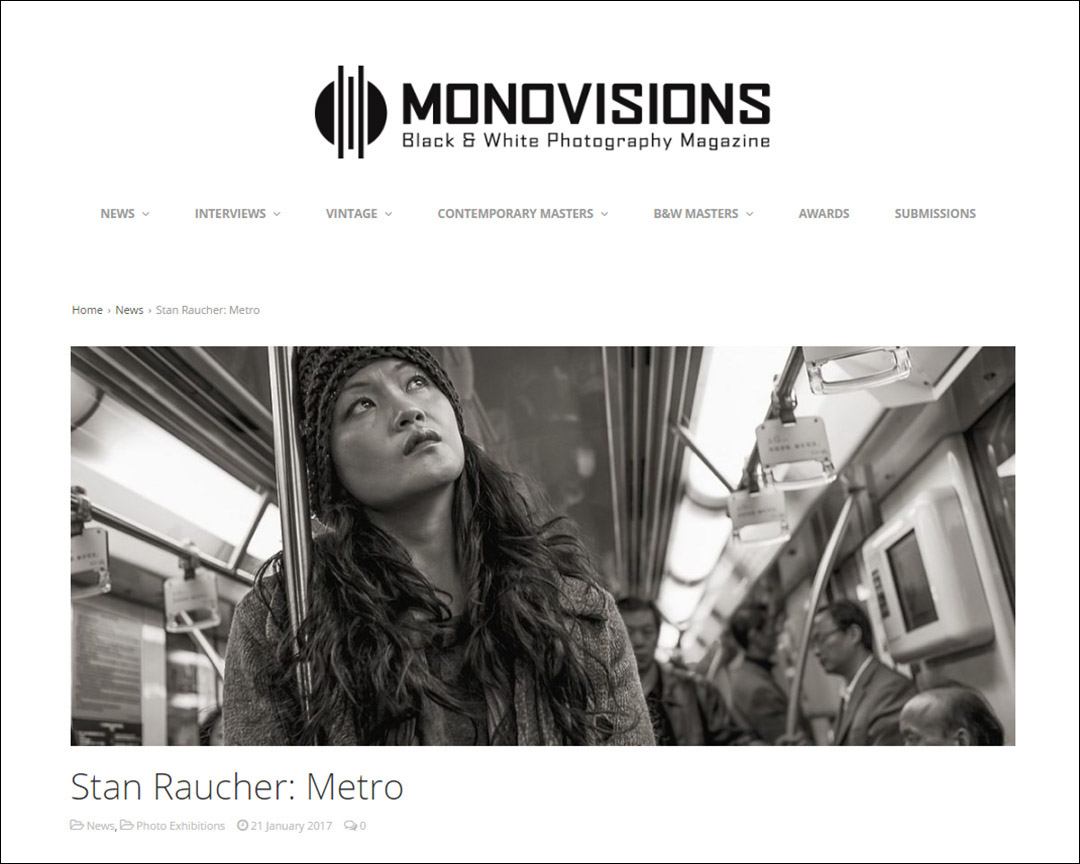 Despite the chilly temperatures and predictions of an impending freezing-rain storm, almost five hundred people stopped by the opening night reception of my Metro exhibition at the Blue Sky Gallery on January 5. The show includes over thirty images from Metro project which documents people interacting with one another in mass transit systems on four continents. Thanks to everyone at Blue Sky for doing a wonderful job presenting the work.
I'll be giving slideshow and talk about this project at 3 pm Saturday, January 28, and doing a book signing for my monograph Metro: Scenes from an Urban Stage. The exhibition will continue through January 29. The gallery will be open from 10am – 6pm on Friday and Saturday and Sunday from noon – 5pm.