Artist Statement
I'm intrigued by observing ordinary people going about their daily activities in public spaces in countries and cultures around the world. Glimpses of the human condition emerge as individuals interact with one another and their surroundings. An expressive gesture, a telling glance, a concealed mood or hidden emotion may suddenly materialize and then vanish in a split-second. Such ephemeral events are often overlooked or quickly forgotten. My photographs capture these fleeting moments as evocative, richly-layered images that invite the viewer to generate their own personal narratives. At a time when fewer of the images that we see on a routine basis are honest representations of real life, my candid photography opens a window to the world that actually surrounds us here and now.
Biography
Stan Raucher was born and raised in Minnesota during the age of black and white television, Life magazine photo documentaries, and the publication of The Family of Man. His photographs have been published in LensWork #117, LensWork #97, Adore Noir, Slate, Lenscratch, Black & White Magazine, The Daily Mail, The Independent, Featureshoot, F-Stop Magazine, Camera Arts, and Datum Seiten der Zeit. His prints have been shown in 20 solo exhibits, included in over 60 juried group shows, and exhibited in the Blue Sky Gallery viewing drawers in 2012, 2014 and 2015. They are in the permanent collections at the Lishui Museum of Photography and the University of Washington Hall Health Center, and held by private collectors.
Stan was a 2015 Px3 Competition Bronze Award Winner, a 2014 PhotoWorld finalist, and a 2014 Havana Times Photo Contest winner. He also was a 2012 CDS/Honickman First Book Prize finalist and a Critical Mass finalist in 2012 and 2013. He received the 2013 Black & White Magazine Excellence Award, the 2013 Grand Prix de la Decouverte International Fine Art Photography Juror Award of Merit, the 2011 Black & White Magazine Merit Award, and First Place in the 2010 NYPH Capture Brooklyn Exhibition. Stan resides in Seattle, Washington, and he is currently working on several photography projects around the world.
Stare. It is the way to educate your eye, and more. Stare, pry, listen, eavesdrop.
Die knowing something. You are not here long. — Walker Evans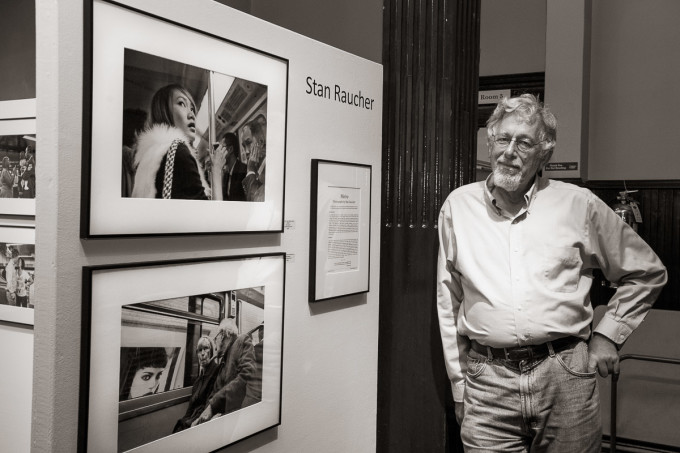 Metro Exhibition at the Phinney Center Gallery, Seattle, WA.
Twenty prints from ten cities on four continents.