Semana Santa (Holy Week) celebrations in Antigua, Guatemala, are extraordinary. Ever since I made the image Good Friday, Antigua in 2008, I've wanted to visit again. I finally returned this year, and I'll be updating this post with images and commentary from my trip over the next few days here. Please stay tuned and stop by during the coming week.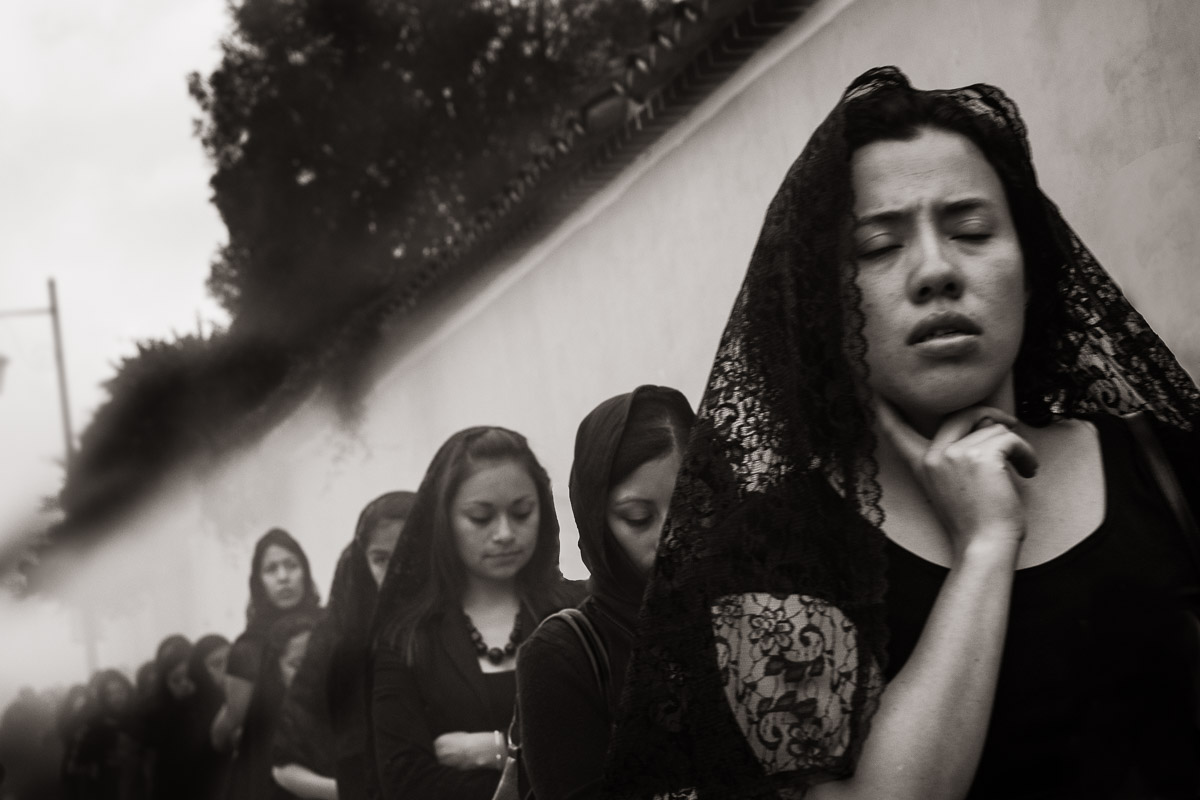 Good Friday, Antigua (2008)

March 27, 2015
I arrived in Antigua on Viernes de Dolores (Friday of Sorrows), just in time to catch the Procesión Infantil Parroquia de San José Catedral (Children's Procession). This is the children's opportunity to participate in a small-scale version of the processions that their parent will do during Semana Santa. The young girls, dressed in white lace, carry andas (carved wooden platforms) with statues of the Virgin Mary, and the boys, dressed in purple robes, carry andas with statues of Jesús carrying the cross. This procession lasted five hours as it wended its way through the cobblestone streets for around 4 miles, accompanied by a brass band playing pensive funeral marches. As with all processions, they walk over and destroy the beautiful, freshly prepared alfrombras (carpets) that are made by local residents from colored sawdust, pine needles, fruits and vegetables. A clean-up crew, with brooms, shovels, a front loader and dump truck, bring up the rear to remove the remains.
March 28, 2015
Sábado de Ramos. There were no procession today, but altars and carpets were on display in Templo de la Merced and Templo de San Felipe. The floats from the Templo de la Escuela de Cristo in the Ex Convento Santa Catalina were being clean and ready for the procession next week.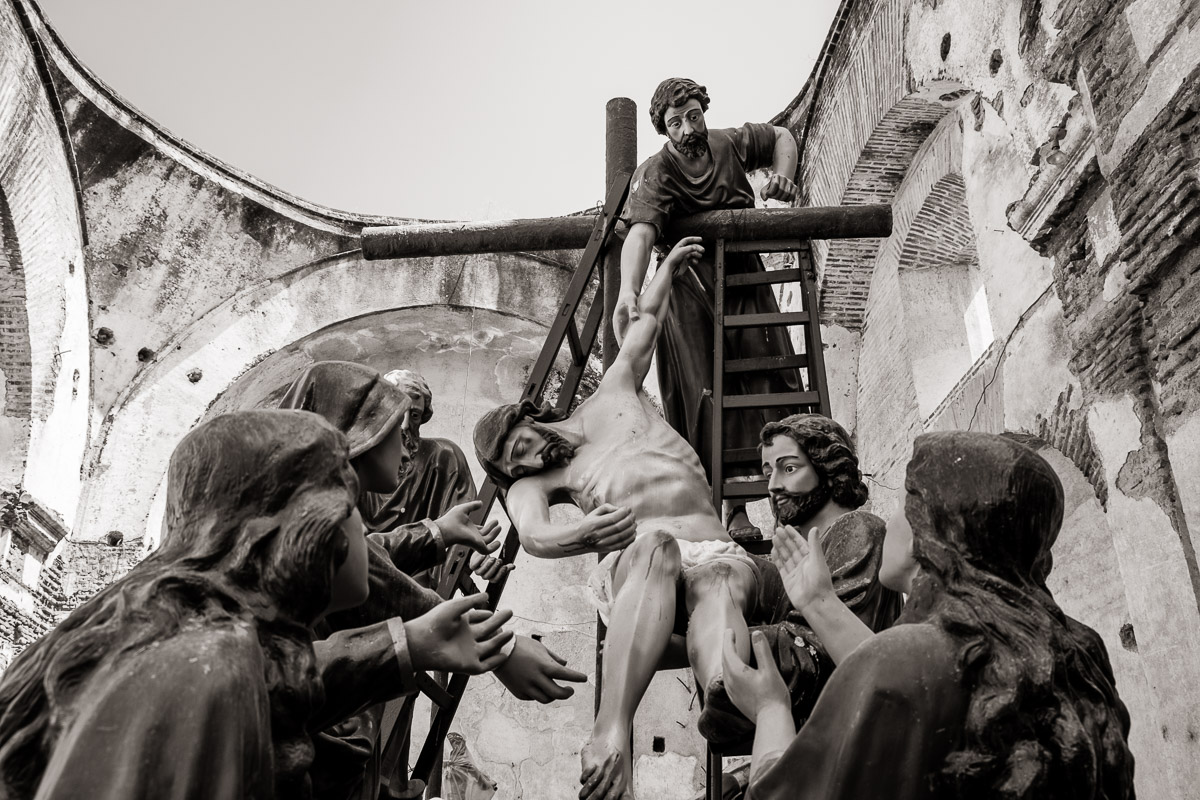 Float from the Templo de la Escuela de Cristo